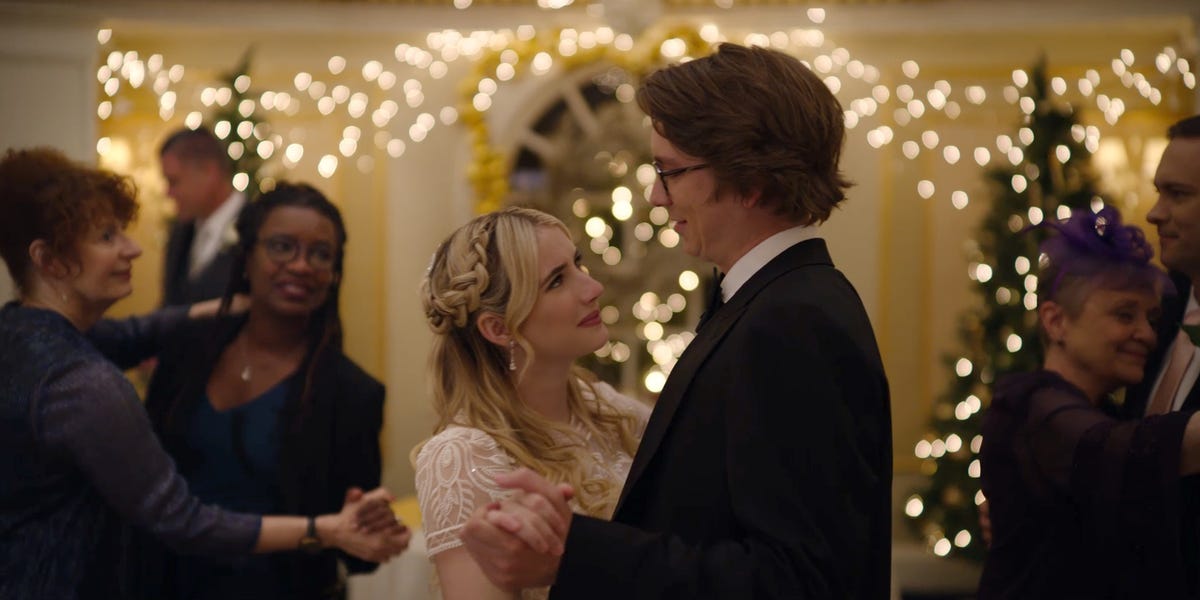 american horror story Season 11 is now officially on the way, but if you fancy something a little lighter and better looking, you're in luck!
And that's because AHS favorite Emma Roberts is co-lead on the upcoming rom-com, About fate.
Slated for release early next month, About fate features Roberts and the Lady and the Tramp's Thomas Mann as two hopeless romantics thrown together by, well, fate.
Also featuring Riverdale star Madelaine Petsch, mortal combatis Lewis Tan, Calm your enthusiasmby Cheryl Hines, Britt Robertson and Wendie Malick, About fate looks set to give you all the warm and fuzzy feelings you could want.
About fateThe first official trailer for might well reveal (most of) the plot, but you can find the official synopsis below.
"When both of their engagement proposals fail, hopeless romantics Margot (Roberts) and Griffin (Mann) find themselves together on New Year's Eve after a series of fateful events.
"Both believing in true love, they embarked on a comically magical journey together, only to quickly realize that the love they had been searching for all along might just be right in front of them."
About fate is written by Holidays and Adventures in childcareby Tiffany Paulsen and directed by Marius Vaysberg.
Meanwhile, in scarier news, Emma Roberts recently revealed she was more than happy to reprise her role as Chanel Oberlin in Scream Queens.
Related: american horror story's Emma Roberts talks possible Scream Queens come back
"I mean, listen, I want a Scream Queens season 3 and I think now is the time," Roberts said in June.
"I don't really know who is responsible for the 'yes' or 'no' to this, but yes, we should make this happen."
About fate hits theaters and is available digitally starting September 9.