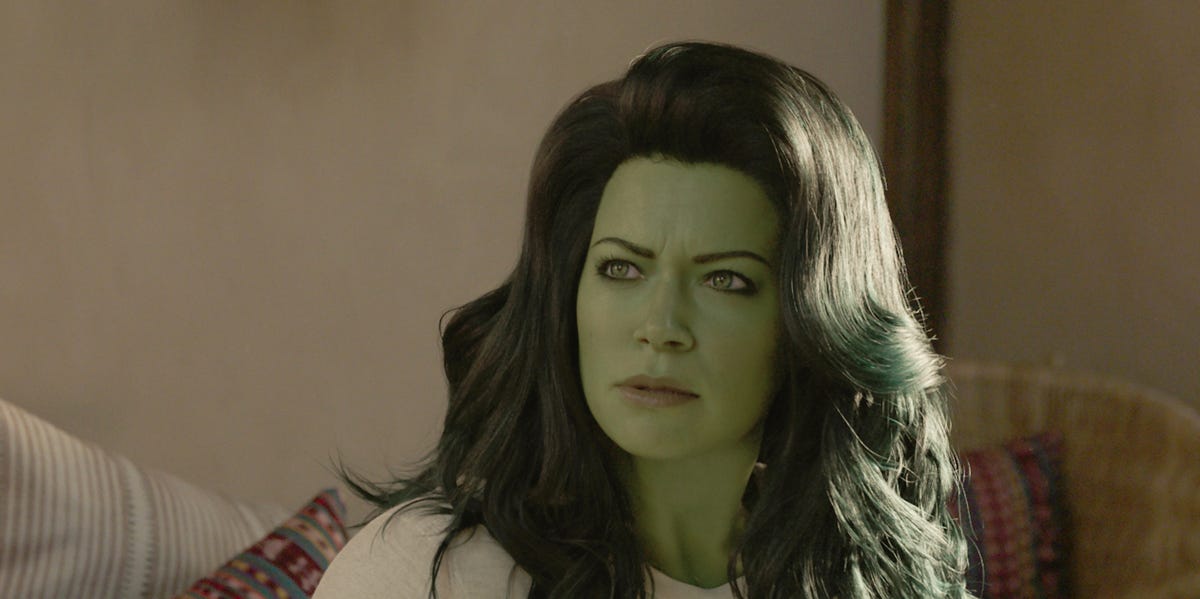 She-Hulk Episode 2 spoilers follow.
Although she started out as an offshoot of the Hulk, Jennifer Walters aka She-Hulk, has become a fan favorite in its own right. Or, at least, she has in the comics. The jury is still out on what people think of Jen on her own show, because so far the focus has been on Marvel cameos surrounding She-Hulk rather than She-Hulk herself.
From talking about the Daredevil cameo and Captain America's sex life to Shang Chi connections and the Hulk's role in the premiere, there's not much time left for Jen. And given that this is She-Hulk's first MCU, that's not ideal.
However, there's at least one saving grace with this obsession with the larger universe, and it comes in the form of a particularly pointed Easter egg that essentially confirms that Wolverine himself is now part of the MCU. Yes, 'The Ol' Canucklehead' is already making his way through this universe, but you just haven't met him yet.
At the start of Episode 2, She-Hulk loses her job because that cheerful green skin apparently gives her an unfair advantage when it comes to juries. Lost and eager to make green, Jen goes online to find a job, but of course she gets distracted. As we all do… We are literally tweeting this as we write this feature.
In this case though, the distractions are worth it in a geeky "let's literally connect everything" style. On one screen, there are references to "Avengers", "Norse mythology", and "finding Ant-Man". Is this a hint as to what's to come in the upcoming Paul Rudd movie sequel? Very probably.
But beyond all of the Quantumania, there's something infinitely more exciting going on, and that's the next headline: "Man fights with metal claws in bar brawl."
The only thing missing from this description is the spiky hair and the word "Bub" that keeps popping out of the character's mouth. But even without those signifiers, this article is definitely about Wolverine. You know, the claw guy. He's the best at what he does, and what he does is the star of a lot of x-men movies.
And before you cry wolf that this could also be the Z-list villain named Porcupine, just know that the brief glimpses we've already seen of this spiky person in the trailers don't include metal claws.
Timing-wise, it would also be rather odd if it wasn't Wolverine.
Just before She-Hulk began, Marvel's previous Disney+ show, Mrs. Wonderended with a shocking revelation – that Kamala Khan is a mutant.
Bruno, her best friend, doesn't specifically describe her as that, but when the word "mutation" pops up, it's accompanied by the '90s X-Men theme song, which all but confirms that Marvel's merry band of mutants are finally here. on their way.
♪Da na na naaaa na na♪…
Don't you know that catchy little song? Go check out The Greatest Cartoon Ever Made™.
With the official arrival of mutants in the MCU, not to mention the return of Patrick Stewart as (Earth-838) Professor Xavier in doctor strange 2, it's only a matter of time before favorites like Wolverine, Cyclops and the perpetually dead Jean Grey, also find their way onto the screen.
It's been a long time coming considering all the messy legal drama, but now that X-Men and Fantastic Four have come home, we're finally starting to see the benefits of Disney's recent merger with Fox on screen.
That's not to say Hugh Jackman is about to do his hair again She-Hulk, but this new Easter egg certainly suggests that most, if not all, of the X-Men already exist in the MCU. Ms. Marvel's approach to Kamala's "mutation" simply suggests that these New Mutants must have their powers externally activated in some way.
In the coming weeks, don't miss the press clippings on "Blue Devil Boy Found In Church" or "Man With Dodgy French Accent Explodes Card Factory".
And maybe, just maybe, the focus will also be on She-Hulk herself. It's his show, after all.

She-Hulk: Lawyer airs every Thursday on Disney+.